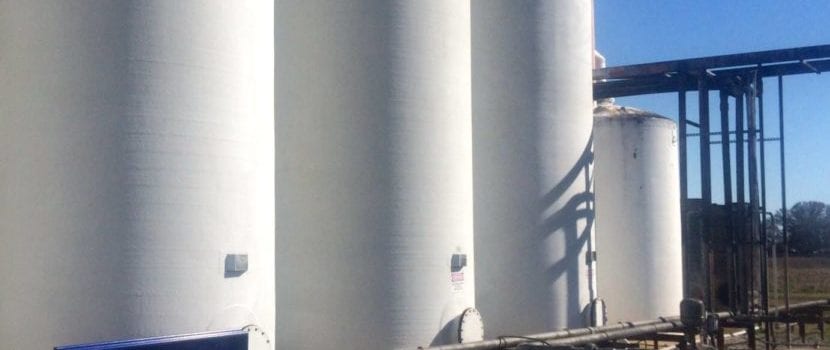 Oilfield and Industrial Cleaning
Safety, productivity, and compliance all hinge on a well-maintained work environment. Outdoor Cleaning Service serves the Oilfield and Industrial Cleaning field with oilfield equipment and industrial cleaning solutions that keep your operations moving forward.
Solutions for a Forward-Moving Client
In the oil industry, maintaining workflow is of huge importance. Our job is to protect our clients with services that don't hinder ongoing operations. We are guided by a goal to bring better safety, stronger quality, and industry leadership to your work site – and we bring these outcomes to you through a cleaning service that meets regulatory standards and workflow needs.
Your Oilfield Maintenance Experts
We prioritize a safe working environment. We prioritize code compliance. We prioritize long-term quality. We prioritize customer satisfaction.
For Outdoor Cleaning Service, oilfield equipment and industrial cleaning isn't about bringing one priority to life – it means tying all of the interconnected needs of our clients into one service.
We provide a full spectrum of service options that:
Improve equipment quality and longevity
We remove oil, grit, dirt, and other issues from your equipment. This maximizes its functional capability, extends its lifetime, and reduces the need for deeper maintenance services.
Secure workplace safety
By keeping your equipment in strong working order, we cultivate a safer work space for your staff. When your equipment can function as it should, your employees will be safer – and your workflow will stay on track.
Build a professional image
Aesthetics matter. Our team restores the appearance of your worksite to promote the positive reputation of your business.
With trained and certified staff, in-house technology, and industry experience, Outdoor Cleaning Service is proud to be your source for:
Industrial pressure washing
Heavy equipment cleaning
Detail cleaning
Vacuum truck cleaning
From the rig to the frac tank to your other equipment, our staff has all of your site's cleaning needs in our hands.
A Cleaning Source You Can Trust
Outdoor Cleaning Service provides clients in Texas, Louisiana, Mississippi, and Arkansas with solutions that will bring their workflow up to speed. We take pride in serving our community with exceptional service, and we achieve this with:
Maintenance management
Our maintenance scheduling and payment plans make it simple to receive service when your worksite needs it. With customized options, we map out a service plan in advance so your site receives the attention it requires.
Quality workmanship
Our clients are on a budget, and we honor that with fair pricing and top-quality service. You'll always get the best, be it with pressure washing or detail cleaning – and you'll always get it for a price that makes sense.
High-performance equipment
We don't ever compromise on quality. With the best cleaning equipment in the industry at our side, Outdoor Cleaning Service always delivers satisfaction to our clients.
Updated methods
What's more, we consistently stay up-to-date on the latest techniques and industry advancements to give your cutting-edge service.
Industry standards
We care about keeping your work site code compliant. With a strong knowledge of local, federal, and national regulations, our service ensures that our clients are always in the clear.
We are proud to provide you with cleaning services that bring better safety, quality, and compliance to the oil industry.
Uncompromising Quality
Guided by a rigid schedule and tangible deliverables, our clients are always looking ahead. Outdoor Cleaning Service protects your business, the safety of your employees, the code compliance of your site, and your operations with a cleaning service that achieves it all.
With customizable cleaning options and a flexible scheduling setup, we're proud to adapt to meet the requirements of your site. No job is too big, and we bring the best methods and equipment to deliver quality to you. With our technicians, your workflow – and the quality of your machinery – is always intact.
Expert service, strong client relations, and impeccable quality are all part of your oilfield equipment and industrial cleaning solutions when you choose our team. Get in touch today to learn how we can support your work site's ongoing needs.