There are more than 17,000 warehouses in the United States [1]. Companies of all shapes and sizes use these facilities to store and distribute a wide range of goods. If you own a warehouse, you need to adhere to the highest cleaning standards — or you could face fines from the federal or local government. Investing in a good cleaning solution, therefore, will enhance compliance, improve working conditions, and save you money.
Why Do You Need a Warehouse Cleaning Service?
Cleaning your warehouse on a regular basis will improve sanitary conditions. You can remove dust, dirt, and grime and provide your employees with a safer, clean environment to work.Keeping your warehouse clean, however, is a huge undertaking. The average size of newly-built warehouses in the U.S. is around 185,000 square feet [2]. Cleaning your warehouse, therefore, would take up a huge chunk of your time.This is why you should leave the job to the professionals.
How to Choose a Warehouse Cleaning Service
The best warehouse cleaning professionals remove stains from chemical compounds, grease, and oil in order to keep your warehouse space in pristine condition. These professionals use the latest equipment and cleaning methods, such as concrete cleaning, interior pressure washing, and building washing. As a result, you can focus on other areas of your business.
Why You Should Choose Outdoor Cleaning Services
Outdoor Cleaning Services specializes in warehouse cleaning in Lafayette, LA. The company utilizes pressure washing, degreasing, and other cleaning methods to clean your warehouse and improve sanitation.Unlike other cleaning companies, Outdoor Cleaning Services will clean your warehouse at a time that suits you. This way, you prevent disruption to your day-to-day business operations.Warehouse cleaning improves compliance and removes dirt, debris, and damage from chemical compounds. Outdoor Cleaning Services specialize in a high-level cleaning warehouse service that you can tailor to your business. Providing you with the highest quality standards, Outdoor Cleaning Services offer weekly, monthly, or quarterly services.Click here to find out more, or receive a free estimate for warehouse cleaning.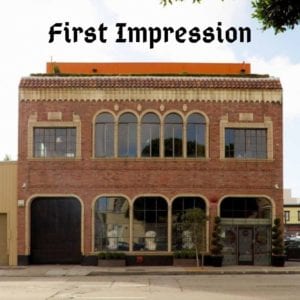 Here in Baton Rouge, you know that our sometimes-harsh climate can take a toll on the exterior of our properties – and that's where the Outdoor Cleaning Service comes in. You know that the exterior of your building is a crucial part of a first impression to a client or customer, both current and potential.…