Pressure Washing & Window Cleaning Service Lafayette LA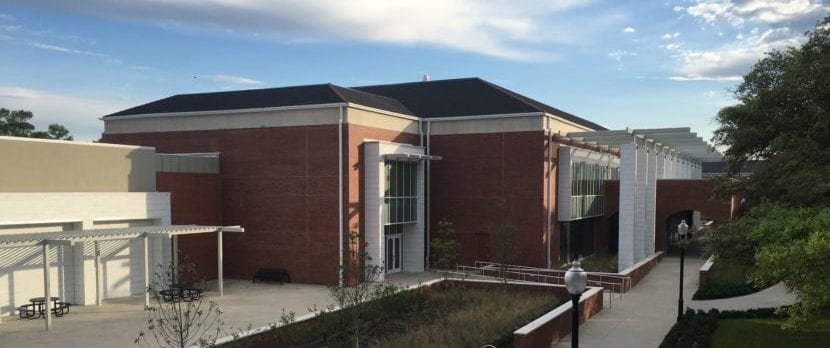 Few things look worse to prospective clients than the sight of dirty, cloudy windows in a commercial building. Uncleaned windows give the impression that you don't care enough about your company; that you're willing to procrastinate or let things slide — and that's an image that can quickly cost you clients and customers. Likewise, dirty windows also create a depressing environment for the employees who have to look at them all day.
First impressions can make or break a business — and that's why investing in our commercial window cleaning services is one of the smartest (and most economical) things you can do to boost your company's image.
How Our Commercial Window Cleaning Services Can Help Your Business
At Outdoor Cleaning Service, we provide comprehensive, professional-grade window cleaning services to help your business be the best that it can be. Here are some of the advantages we offer:
Our innovative, state-of-the-art technology enables us to safely and effectively clean commercial windows all the way from the ground floor to the seventh story.
We offer both exterior and interior cleaning services, so your windows will sparkle both inside and out.
Our expert team follows rigorous protocols to ensure that the rest of your interior workspace is completely protected from water or chemical residue.
Our State-of-the-Art Cleaning Methods and Safety Protocols
At Outdoor Cleaning Service, we owe much of our success to our water-fed pole cleaning system, which utilizes only pure water. Here's a look at how this works, and why it's the superior building window cleaning system.
Our "Pure Water" Method
Outdoor Cleaning Service is committed to following a "pure water" protocol as part of our cleaning regimen. This means that we only use purified water — the kind that doesn't leave mineral deposits or buildup. Simply put, purified water is natural water that's put through a special, sophisticated purification system that removes most of its contaminants. It does this through a combination of filters that remove chlorine, debris and other impurities. Using pure water ensures that your windows will be sparkling clean inside and out, with no spots or cloudy residue.
Our Water-Fed Pole Window Cleaning System
At Outdoor Cleaning Service, we use the water-fed pole window cleaning system — an innovative, state-of-the-art technology that's recognized worldwide as the superior method in commercial window cleaning. The water-fed pole itself consists of a pole of varying lengths (depending on the height of the building) with an inner hose through which purified water is propelled. A variety of attachments are used at the end of the pole, including a dense, heavy-duty cleaning brush and, in some cases, a spray rinse bar.
Advantages of a Water-Fed Pole Cleaning System
Water-fed pole cleaning systems are specially designed to clean tall windows from the ground. This means that our cleaners can safely clean windows in buildings up to seven stories tall, without having to use tall ladders or a special lift truck. From a safety standpoint, this means less liability for companies and employers, and much greater safety for window cleaners.
When it comes to cleanliness, the water-fed pole system is far the superior method. In the past, window washers had to do everything with a basic mop or window sponge; but thanks to water-fed pole cleaning, windows can now get a powerful pressure wash to better remove dust, dirt, grime and pollen.
The water-fed pole system isn't just more effective; it's also a great deal faster because it requires less manual labor. In the past, commercial window washers had to scrub windows manually, but thanks to its power-wash pressure system, the water-fed pole lifts dirt off much more quickly.
The water-fed pole system is much more cost effective than manual window cleaning methods. One way it reduces costs is by eliminating the need for special truck lifts and cherry pickers. It also does a much better job at deep cleaning — which means you won't have to get your windows washed quite as often as you did before.
With our pure water-fed pole system, your windows will be pristine when they dry, free of streaking and spotting. The quick power-pressure cleaning method enables uniform air drying (with no wipe-down needed), while the purified water eliminates smudges, streaks and spots.
Through our high-pressure washing system, our technicians can remove even the toughest deposits of dirt and minerals, not only from your windows, but also from your window frames. Our cleaning methods and products are specially designed for all types of glass, as well as all types of window frame materials.
Our Commitment to Safety and the Environment
EPA Compliance
At Outdoor Cleaning Service, we're completely committed to environmental sustainability, and we strive to leave as small a carbon footprint as we possibly can. Toward that end, we are proud to say that we're EPA- compliant in all of our practices and equipment. We use only the best biodegradable, environmentally friendly cleaning products and equipment on the market.
Thanks to our EPA compliance protocols, you can rest assured that your property will be completely EPA- compliant in its cleaning regimen. This not only keeps your property healthy, but it also keeps you from being subjected to costly non-compliance fines.
OSHA Protocols
Likewise, we take employee/customer safety just as seriously. We follow all industry safety procedures and guidelines set by the Occupational Safety and Health Administration (OSHA). This means that our top-of-the-line equipment meets all OSHA standards for safety, and that we regularly inspect and maintain it to keep it in excellent working order. We follow strict safety monitoring protocols for our employees, ensuring that they'll be protected. In addition, our employees are specially trained to follow all OSHA safety requirements and regulations while they're on the job, so you can be confident that your cleaning is being done according to the highest safety standards. Plus, Outdoor Cleaning Service is fully ensured — not only for our added protection but for yours as well.
At Outdoor Cleaning Service, we take pride in providing top-quality cleaning solutions to make your business sparkle and shine. By investing in our expert building window cleaning services, you can rest assured you'll get your investment back, in terms of client (and employee) appreciation and satisfaction.