Outdoor Cleaning Service is proud to be a resource for large commercial properties across Lafayette and the surrounding area. And in celebration of our clients, we'd love to share some profiles of recent work we've completed.
Does your large building need a refresh? Count on our team to deliver exterior cleaning that will elevate your property – and its reputation!

#1: Schools and Universities
We deliver complete exterior cleaning solutions that create an inspiring setting for learning at every level. Our professionals regularly serve K-12 public and private schools, as well as colleges and universities.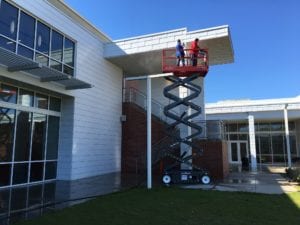 #2: Financial Institutions
We appreciate that these clients want to inspire trust and professionalism in their own customers. Our team delivers solutions to banks, credit unions, and other financial institutions.

#3: Shopping Centers
From shopping malls to standalone retail centers, our team makes sure that your building is welcoming, professional, and clean. With a first impression that shines, shoppers feel confident when they walk through the front door.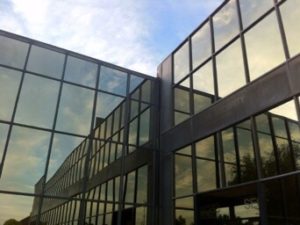 #4 Office Buildings
We want clients and employees alike feel inspired when they walk through your front door. Our building washing service builds the qualities your property needs to succeed in your community.