For more than a decade, we've been delivering pressure washing services to our neighbors in the greater Lafayette area. This year, we're excited to expand our service community to Baton Rouge!
Superior Service. Simplified.
Our Baton Rouge pressure washing and exterior cleaning menu brings out the best in your property. We provide solutions across the commercial and industrial sector, with focused service in:
Parking Garage Cleaning
With our Baton Rouge parking garage cleaning service, every parking space will be clean and safe. Equally important: it will reflect your professional business values.
Parking Lot Cleaning
Our pressure washing service is well-positioned to remove stains from vehicle leaks and dirt, as well as chewing gum. Curb appeal starts from the curb – and we bring yours to life.
Building Pressure Washing
Offering a menu of pressure washing and soft washing solutions tailored to your exterior surface, our team is primed to restore curb appeal and professionalism to your building.
Warehouse & Facility Cleaning
Our Baton Rouge warehouse and facility cleaning service invests in the safety, code compliance, and sanitation of your worksite. We get the job done – without putting your operations on hold.
Industrial Cleaning
Our team provides a full menu of industrial cleaning solutions to Baton Route, including heavy equipment cleaning, pressure washing, detail cleaning, and vacuum truck cleaning.
Baton Rouge Pressure Washing
Environmental compliance is a top priority for our team. With wastewater recovery and removal to accompany every service, you can feel confident that your property will always be in compliance with health and safety regulations.
Baton Rouge, we can't wait to bring the best in pressure washing and exterior cleaning to you. Get in touch today to schedule your appointment!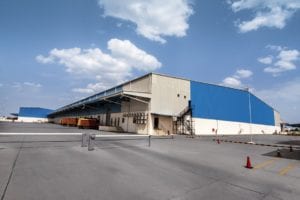 For all you business owners out there, it's essential to keep the concrete areas of your property cleaned and in proper order – especially as the weather changes. Outdoor Cleaning Services of Lafayette, Louisiana, is proud to provide these vital outdoor commercial concrete cleaning services for properties in Louisiana, Mississippi, Eastern Texas, and Southern Arkansas.…